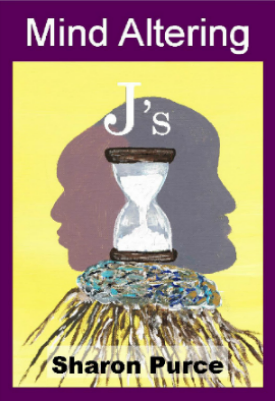 In MIND ALTERING J'S,
Sharon has used scriptural passages
and her own personal ups and downs
to demonstrate how God has changed her life.
She expresses the fact that she needed something more
in her life than what "life itself," as she was living it, was offering her.
Her relentless courage in pursuing a victory over everyday struggles,
which had claimed squatters' rights in her mind led her to the pen.
Out of that written pursuit was birthed MIND ALTERING J'S.
This is a "how to book"
that will show you how she experienced (and you, too, can experience) victory
over the subtle mental and emotional obstacles that we all face in life

($12.95)
.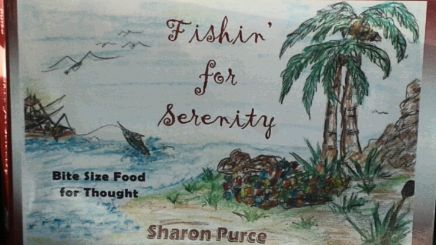 FISHIN' FOR SERENITY


It's a 366 (Leap year's important, too!) day by day
motivational - inspirational - spiritually - thought-provoking "gotta have" chin lifter.
It's written in a dateless fashion so that
Day One will conveniently be whatever day
the reader decides to begin a journey through it.

($15.00)


COMING SOON ...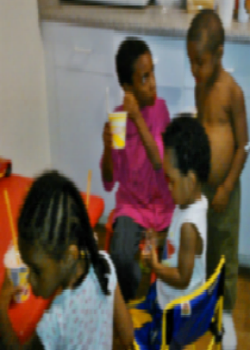 THE KLANK CLUB

What's a "Klank Club?"
Well, just ask the cousins!
THE KLANK CLUB is a real-life children's story of four "granddelights" who just happened to visit their grandmother
during the same summer ... at the same time!
Having spent little time in each other's company, they were faced with the dilemma of getting along.
Varying hometowns presented a tiny problem.
Varying ages presented a bigger, tiny problem.
Actually the only common ground they shared was their cousintry bloodline.
Read it to learn of their solution ... and smile, with love.


Purchase them NOW at
thewritestuff4U.com
Pyramid Bookstore in Boynton Beach, FL.
Also available at the Boynton Beach,
Palm Beach Gardens and
Wellington Branches of the P. B. Co. Public Library
... and ebook format is on the way!